We went over to Grant's again to check out some more UNCHARTED 2. Oh man, that game is unrelenting. It just keeps coming and coming… I can't even imagine playing it on a more difficult setting than NORMAL. I think the CRUSHING setting the bad guys reach out of your TV and slap the ever-loving shit out of you.
Grant played and we watched. Anne and I agree, UNCHARTED 2 is the blockbuster movie event of the year. It just also happens to be over 12 hours long.
The previous NSFW pic I did for Grant was for fun. When we were talking I told him I would do something he asked for… Nathan Drake, crappy hotel room, beat up, shaving… with a straight razor.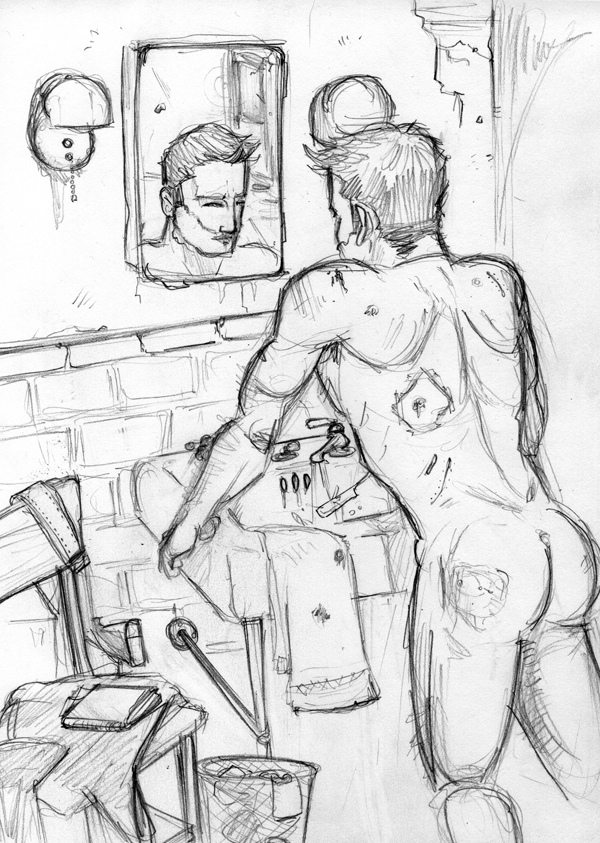 It's not totally complete and I KNOW the perspective it totally screwed up, but it will do for now.
PS. I drew the whole thing listening to ANOTHER WAY TO DIE on a loop. good times.