Okay. Wrote a whole long thing. The wordpress app decided to crash, dumping it all into the ether.
Eh. Whatever.
Something about Bill Mudron being awesome and watching Errol Flynn's sequined Robin Hood for a bit only to become distracted by BluRay special features. A documentary on TECHNICOLOR. Then something about a hot dog helicopter.
It's a long story and I already typed it out once.
I'm just going to be vague.
Lending to my mystique.
I drew some last night. A great solo image of Caroline Royer. Finally got her eyes right. She looks smoking.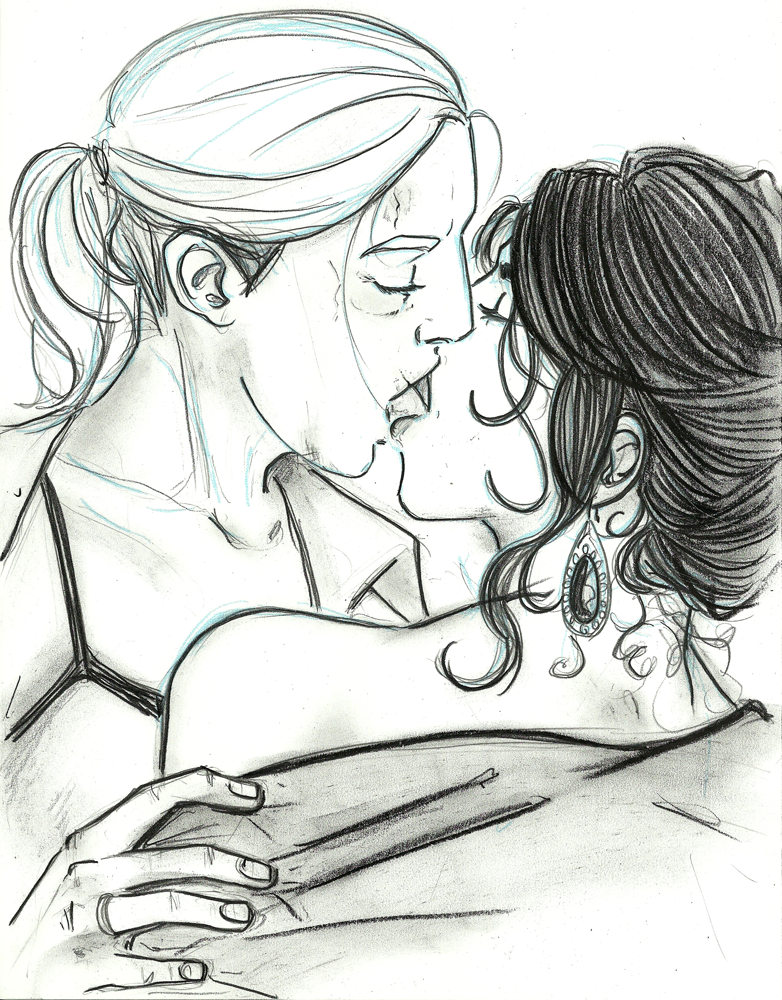 Also did the above image of a totally trashed Hudson kissing Caroline. It's one of those pictures where I draw it and step back thinking "damn, I'm not too crappy at this shit. Maybe this would make a good comic." And subsequently make Anne go mad all over again.
The ladies are pretty easy for me to draw at this point. A triumph, since A) I never used to draw women and B) When I did, I didn't feel comfortable with fashion and hair. I like to think those days are past me.
30,000+ words and 4 chapters into rewrites and this story still gets to me. I love these characters. I am still having fun. Even if only ten people ever read this… all the work will have been worth it.
There is no feeling in the world like creating.
Tagged BOOK